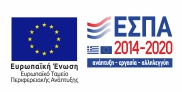 TELENOVA
Friday 6 October
ROME STREETZ W/ ARMANI CAESAR
special guest : CHYNA STREETZ
Saturday 7th of October
For the first time in Greece Rome Streetz, Armani Caesar and Chyna Streetz!
LINA NIKOLAKOPOULOU & PARASKEYAS KARASOULOS
"ΑΝΑΣΑ ΜΟΥ ΚΙ ΑΕΡΑ"
Monday, 9th of October
WITH: APOSTOLOS KITSOS | PANAGIOTA LAMBOURA | THODORI NIKOLAOU
KURT ROSENWINKEL TRIO
Friday 13th of October
One of the greatest guitarists of contemporary jazz music!
CITY OF THE SUN
Sunday 15 October
Indie, rock, flamenco and post-rock combined for a unique world-music result!
YIANNIS DIONYSIOY
Friday 20th October
A unique musical performance