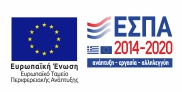 GOOD JOB NICKY
Saturday, February 4th
A unique music spectacle!
48 ORES FT LUKIA
February 4,11,18
GADJO DILO
Sunday, February 5th
Gypsy jazz tunes and swing vibes!
MINOS MATSAS
"Apo Konta"
Monday, February 6th
Two more amazing musical nights!
Tribute to Loukianos Kilaidonis
Sunday, 12th of February
Tracing the path of the lonely cowboy of Athens!
UPCOMING EVENTS
A unique artistic program that  promises to offer some of the most magical and unforgettable cultural experience…
See more